Endoca Vitamin D from Agaricus bisporus – 30 capsules 37,50µg/mcg – natural organic for the immune system
Vitamin D is known to contribute to the protection of cells against oxidative stress, bone health and a healthy immune system. Although it has been shown to be essential for bones and the normal functioning of the immune system, adequate vitamin D is also associated with the prevention and control of a wide range of diseases, including cancer, depression and weight gain. The lack of vitamin D is a far-reaching problem throughout the world, but can be easily solved with a raw supplement rich in natural and organic vitamin D, from nature's own sources.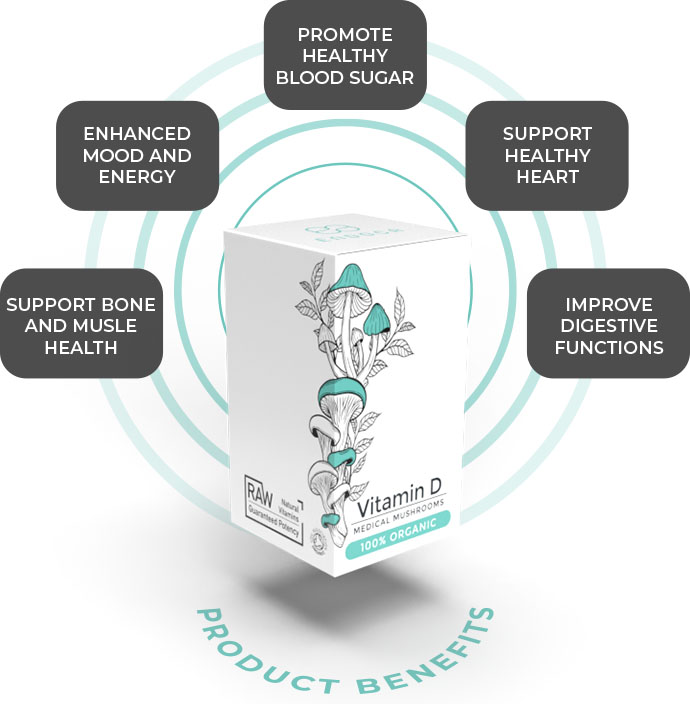 PRODUCT INFORMATION
INGREDIENTS: 100% Garden Mushroom (Agaricus bisporus), vegetable cellulose capsule (hydroxypropylmethylcellulose)
SUGGESTED USE: Take 1-4 capsules daily with meals according to individual needs. Consult your doctor before taking any nutrient dense products.
SERVING SIZE: 1 capsule = (37,50 µg/mcg 1500 IU) vitamin D
PORTIONS PER BOTTLE: 30 capsules
SUITABLE FOR EVERYDAY USE.
Store in a cool, dry place. Keep out of the reach of small children. Seek professional advice during pregnancy. Do not exceed the instructions for use or use this product as a substitute for a varied diet. Please keep this link as a reference for product information.
4 in stock
Quantity
Discount
discounted price
2 - 3
5%

DKK.

59,00

DKK

4 - 5
10%

DKK.

59,00

DKK

6 - 9
13%

DKK.

59,00

DKK

10+
16%

DKK.

59,00

DKK
---
---